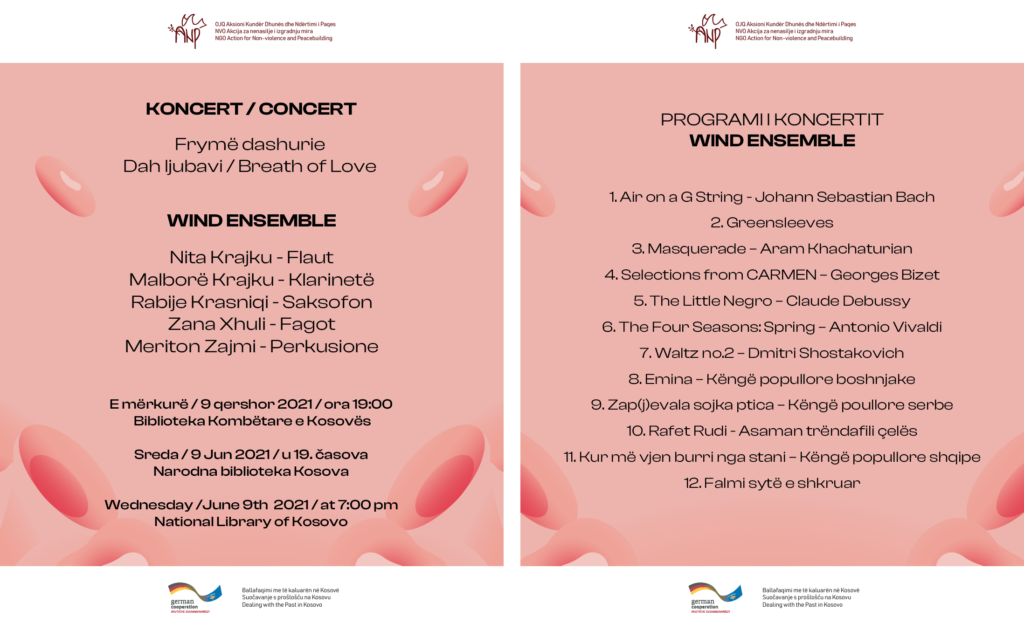 NGO Action for Non-Violence and Peacebuilding (ANP) will organize the premiere of concert "Breath of Love" within the project "Dealing with the Past in Kosovo", interpreted by the group "Wind Ensemble".
The premiere of the concert "Breath of Love" will take place in the National Library of Kosovo "Pjeter Bogdani" in Prishtina on 9th of June 2021 at 19:00.
The concert is a meeting place in time and space to which we are moved or teleported by the sounds of music, embracing our souls with a breath of love.
The program of the concert combines different styles of music and approaches the theme of dealing with the past artistically. The ensemble will perform pieces by artists from all over the world, and we will be part of this world.
This project is implemented in partnership with KURVE Wustrow from Germany and financially supported by the German Federal Ministry for Economic Cooperation and Development (BMZ).