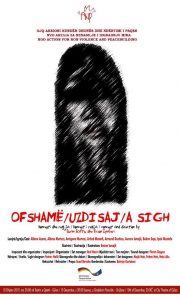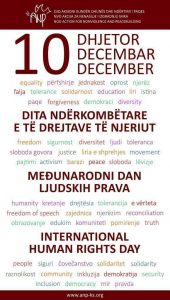 On the occasion of the International Human Rights Day, we are pleased to invite you to the premiere of the play "A Sigh", that is part of the project "Dealing with the Past in Kosovo", implemented by the NGO Action for Non-Violence and Peacebuilding (ANP) in cooperation with the Gjilan City Theatre.
The play is a voice, a call or reflection of our society on the pathway, difficulties and distress of survivors of sexual violence during the last war in Kosovo and the fate of the missing persons. A dream of theirs.  Anxiety with a sigh at the end. A love lost. One truth and one deep pain.
The premiere of the play "A Sigh", directed by Burim Baftiu and Erson Zymberi, will take place on 10th December 2019 at 8 pm in the Gjilan/Gnjilane City Theater.
This project is in partnership with KURVE Wustrow from Germany and financially supported by the German Federal Ministry for Economic Cooperation and Development (BMZ).